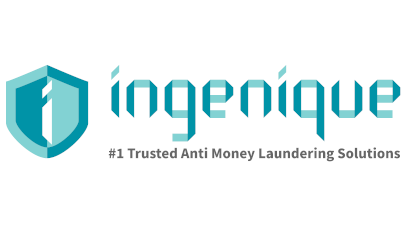 Ingenique Solutions Pte Ltd
Founded in 2014, Ingenique Solutions delivers Anti-Money Laundering/ Countering Financing of Terrorism (AML/CFT) & Know Your Customer (KYC) screening and due diligence solutions to help small businesses and large enterprises meet their AML/CFT compliance requirements and business goals. With Ingenique as a platform, we hope to offer outstanding solutions using information technologies as an enabler to help businesses run faster, leaner and better.
Since our formation, we have worked with accountants, auditors, company secretaries, lawyers, money changers, fund managers and precious metals dealers to help them effectively and efficiently manage and mitigate AML/CFT risks. By leveraging on our reputable and reliable databases, powerful features of screening, ongoing monitoring and customer due diligence on our SentroWeb AML/CFT platform, we help to reduce manual efforts and improve operational efficiency on AML/CFT compliances by 80%.
Today, we are trusted by 1,600+ companies across Hong Kong, Singapore, Malaysia, China and Taiwan, including Government Ministry/ Agency, public listed companies, and top leading firms in various sectors.
We aspire to be your trusted advisor in AML/CFT, helping you to protect your business from criminals' and terrorists' transactions. Feel free to talk to us.
For more information, please visit https://www.ingenique.net/.
---
Video
---
Publication
Please click the document below for more details.